Back on my favourite stretch, rivers dropped back inside the banks and to a sensible level. Started slow, first bite/ fish caught after a couple of hours, zander of about 6lb at 5ish. Lost 2nd fish due to user error.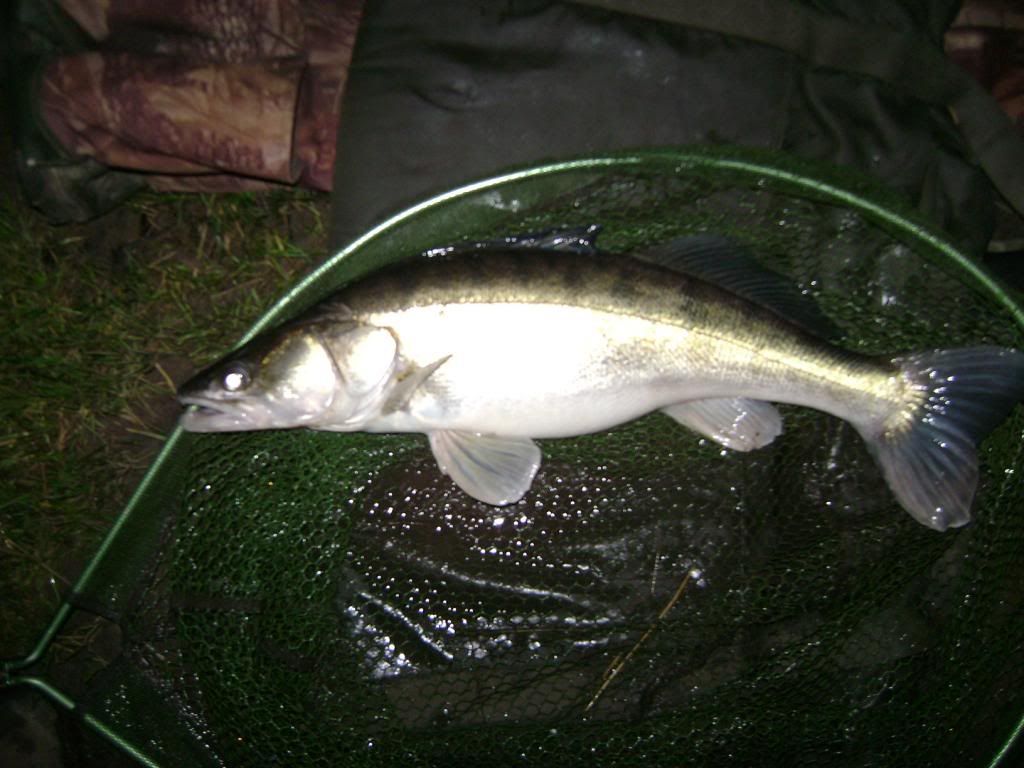 Very quiet again until 10 mins before packing up time (20:50) and a 14lb 0oz barbel - very long fish, and very powerful. Unfortunately my 2nd camera malfunction of the season left me without a photo, gutted. It worked fine for the 1st zander but then wouldnt even switch on after that...now disovered camera works with new batterys.
One small zander as I was packing up. Good day for fishing, bad day for photographs.